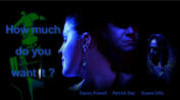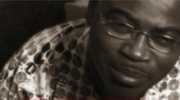 A universal story about love, intensity, redemption, forgiveness with a sophisticated musical arrangement. Producer & Executive Producer: Eddy Emilien, Director: Solomon Augusteyn. Video shot in Los Angeles CA,
A 20 minutes short film ( 2 Acts).
Melanie came at 5 am for what she thought was a one day intensive acting class. With Stacey Powell, Director: Zach Alden, Screenplay: Ralph Cooper Jr. Cinematography : Solomon Augusteyn, Music/ co executive producer Eddy Emilien.
Jamus Grove. Baby Come Back
How Much Do You Want It ? (Trailer)